Grace and Peace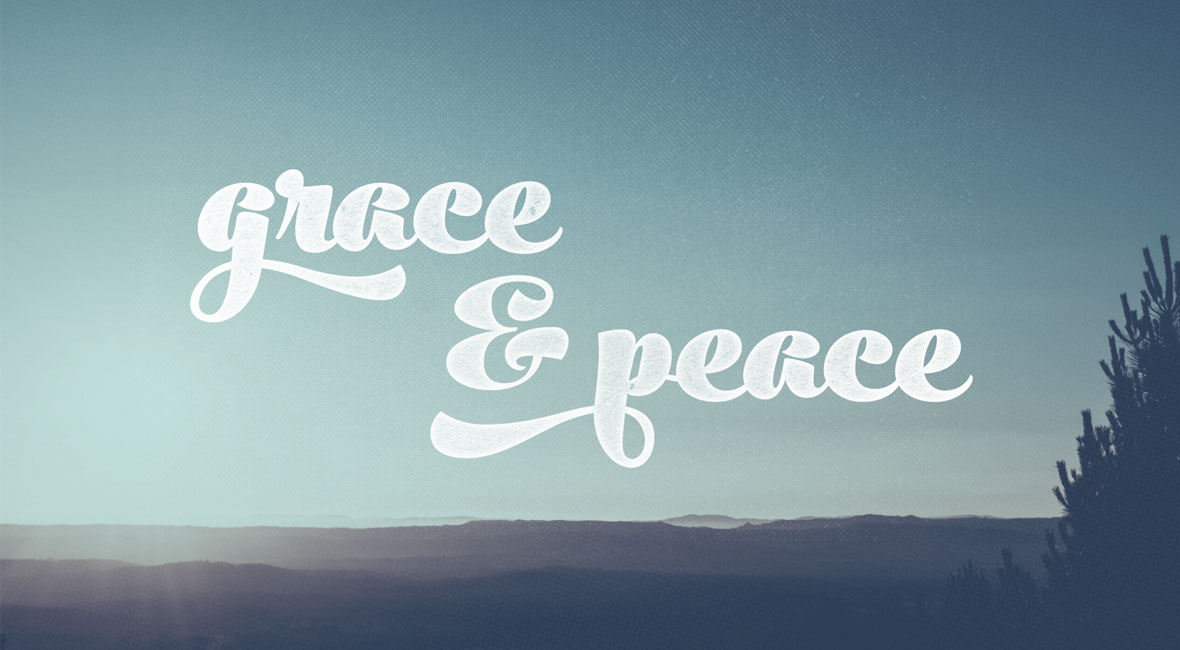 We live in a culture that is becoming increasingly vengeful and shame-oriented. Through social media, we have self-appointed watchdogs seeking to destroy people who make seemingly racist, homophobic, or otherwise objectionable comments. Justine Sacco's life was ruined by vengeful internet shamers after she sent a sardonic tweet before boarding a flight to Africa in 2014. This kind of shaming goes far beyond what justice demands, gleefully devastating the lives of those who are deemed to have crossed the cultural line.
Vengeance and shame are, ironically, attributes that are often ascribed to God. Yet it is we who, upon laying claim to the throne of Judgment, take on these very characteristics. It is into a chaotic, swirling environment of judgment, vengeance, and shame that Paul boldly proclaims, "grace and peace to you from God our Father." When God opens his mouth to speak he increases neither the anxiety-inducing shame nor the fear-engendering vengeance of our world. Instead, he disarms both by speaking grace and peace.
From God our Father.
To you.
Comes grace.
And peace.
Because your soul doesn't need any more hypocritical, self-righteous watchdogs spewing shaming invective. No, what your soul needs is a Father who speaks grace and peace over you. Shame and vengeance create fear and anxiety; grace and peace foster love and hope.
Yes, it's true, God did say once, "Vengeance is mine; I will repay." (Deuteronomy 32:35) And how did he repay the sins of humanity? By sending us his Son, in whose death we find full and free forgiveness of all our wrongdoing. This is grace. Here is peace. And it is for us, from God.
God is not a part of the shame and vengeance cycle; he has offered the only way out – through his son Jesus. Will you take it? And by taking it, will you live it? Become a true child of God, speaking grace and peace to souls in desperate need of it.