We often think that God is angry or exasperated with us. In our minds we imagine him a gray-bearded, toga-wearing, lightning-bolt wielding deity bent on dispensing cosmic justice through divine wrath. Is this the picture of God that you see when you worship, pray, or even sin?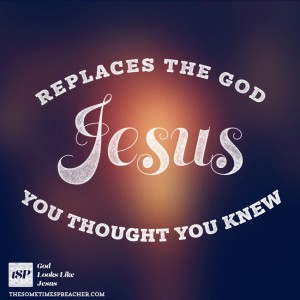 What we imagine when we think about God is important. The image of God we construct in our minds is vital for determining what kind of relationship we have with him. Whether we have a relationship with God founded on love or terror, grace or law, depends in large part on the picture of God we live with in our inner being.
So what does God look like? Is he a baptized Zeus, full of righteous anger and quick to dispense divine punishment? Or does he look like someone else?
In Colossians 1:15, Paul quotes an ancient hymn, the first line of which is this: The Son is the image of the invisible God. The hymn, of course, is about Jesus, and it boldly proclaims that Jesus is the image of God. When we imagine what God is like, therefore, the picture that ought to come to our minds is Jesus.
Continue reading