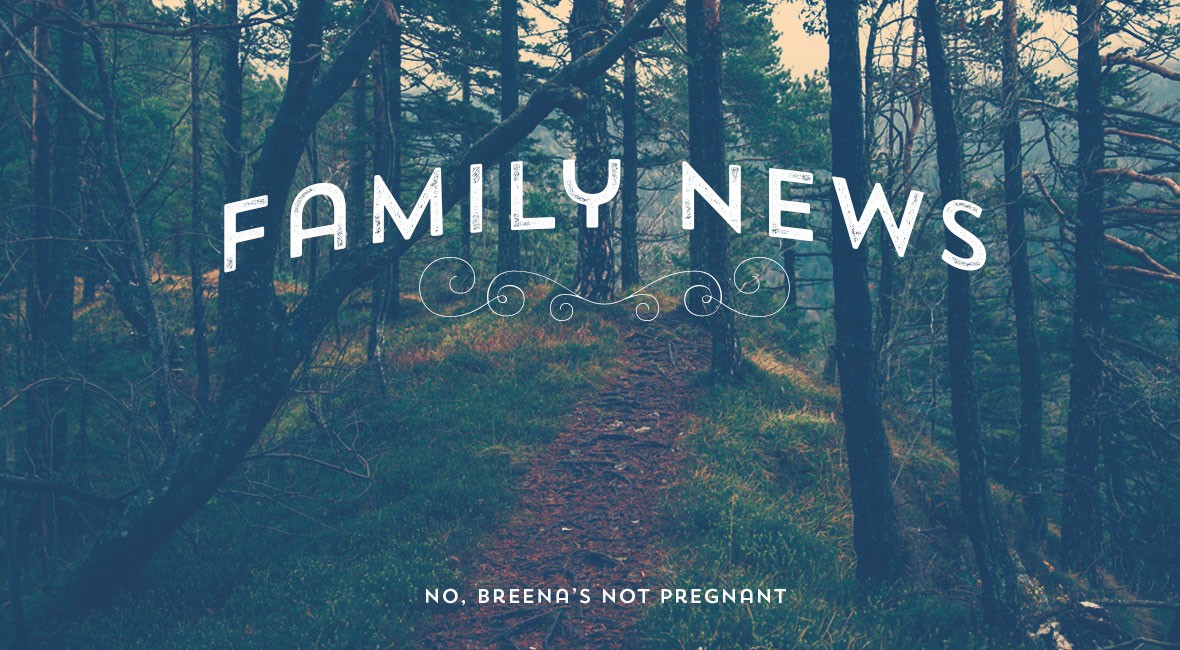 I was getting ready for Zeke's birthday party – it was the first of his birthdays since he went home to Jesus – when my phone rang. Though I didn't recognize the number, it was from the 614 area code and I thought a friend from Columbus might be calling to check in on our family on Zeke's birthday. Instead, it was a man named Yogi, a pastor with the Christian & Missionary Alliance who was planting a church in the Columbus area. He had gotten my name from Pastors Dean and Troy from LifePoint Church, and he wanted to see if I had any interest in exploring the possibility of joining him on this church plant.
Though Breena and I had just bought a wonderful house in our dream neighborhood in Toledo, I said that I was always willing to explore something that God might have me do. So we talked more the next day, and then Breena and I met him and his wife, Joy, for dinner a couple of weeks later. It seemed to all of us that God might be doing something here, so we agreed to pray and stay in contact.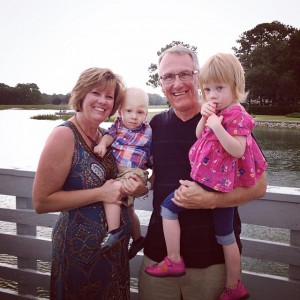 Things began to move quickly after the holidays. Breena and I went to Columbus and met with Yogi and Joy (pictured to the left with two of their grandkids), as well as with some of our friends who had been a part of Ember. The church where this meeting took place was Westerville Alliance, which is directly across the street from our old house in Westerville. How crazy is it that we had a church plant meeting a mere 30 feet from where we had our Ember church plant meetings?! (Not to mention all the memories that seeing that house evoked for us.)
After that trip it became evident that God was in this, calling us back to Columbus to participate in this church plant with the Christian & Missionary Alliance. Yogi has extended an offer to me to become the Associate Pastor of this church plant (which does not yet have a name, or a location), and I have accepted. I will begin on April 1, and my family will move as soon as we can sell our current house and buy a new one, most likely in the Westerville area. It is exciting to know that God is calling us back to the place we called home for seven years – the place we raised our children and the community we grew to love so deeply.
Our time in Toledo has been difficult but rich. After all, we came here so that Zeke could spend his final months near family, and so that we could receive their love and support in such an overwhelming time. We have received all of that, and so much more. Breena and I will both dearly miss our Grace Church family, who have been there for us through the most arduous season of our lives. I am also thankful for my time at two local television stations, BCSN and WLMB, where I have learned so much about the broadcasting trade.
Though this seems to be the very definition of bittersweet, I am looking forward with great anticipation to being back in full-time, pastoral ministry. I believe this vocation is what God has built me to do, and I am eager to put my hand back on the plow after it was taken from my grasp when Ember closed in 2012. If you live in the Columbus area and would like to hear more about this church plant, please feel free to contact me at any time. Breena and I are very excited to start this new chapter in our lives, and we are confident that God is going to bless us and this brand new church in profound ways.